Hi friends! I've been participating in mug rug swaps lately and I ran out of note cards so I happily went hunting in Etsy land. Look what I found!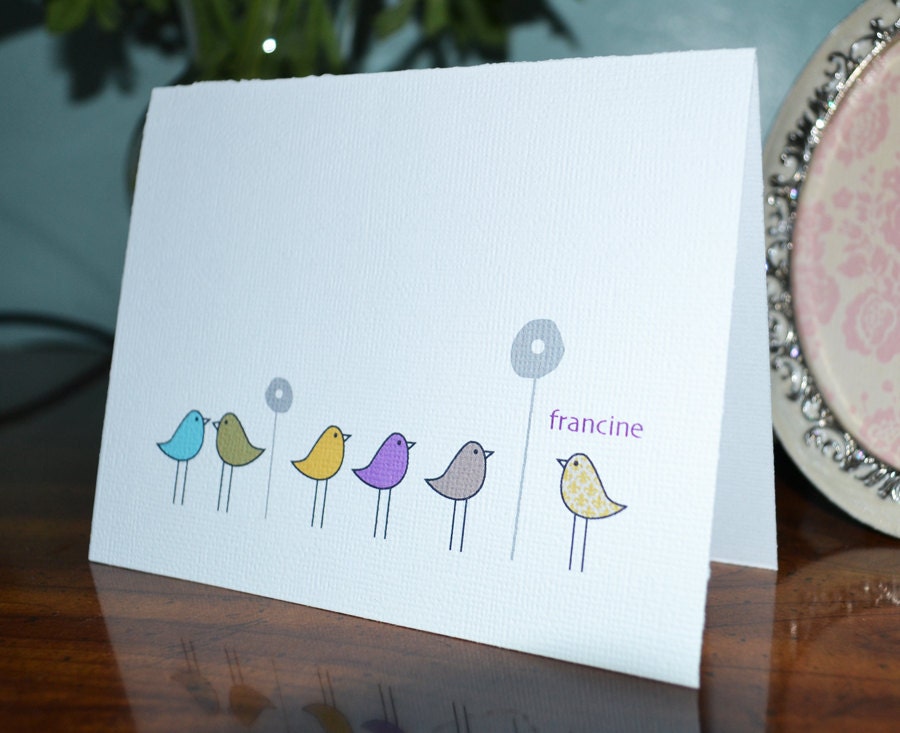 Kathryn Divine Unique Art Creations
Best of all, I received my cards in the mail
four
days after I placed the order!
Also, I finally jumped on the SOLIDS bandwagon! I was innocently reading through my blog subscriptions one day when I stumbled upon mention of a fabulous sale at
Bloomerie
. I hurried over and found some great deals - not necessarily things I
needed at the time
, but a sale's a sale! I love this fabric
Outfoxed Hedgehogs in Yellow
Outfoxed Hedgehogs in White
and in deciding what to do (
Wonky Donkey by Kate Conklin
) with something I've already bought (a common personal dilemma,) I went in search of the perfect Kona solids... what fun! The names alone get me excited : thistle, chocolate, champagne, herb, moss, tangerine, dark violet, canary, natural, papaya, crocus, and olive!
I rarely get to snap a pic w/o my child's input
I'm seeing a lot of incredible solids quilts - which do you prefer?
Francine